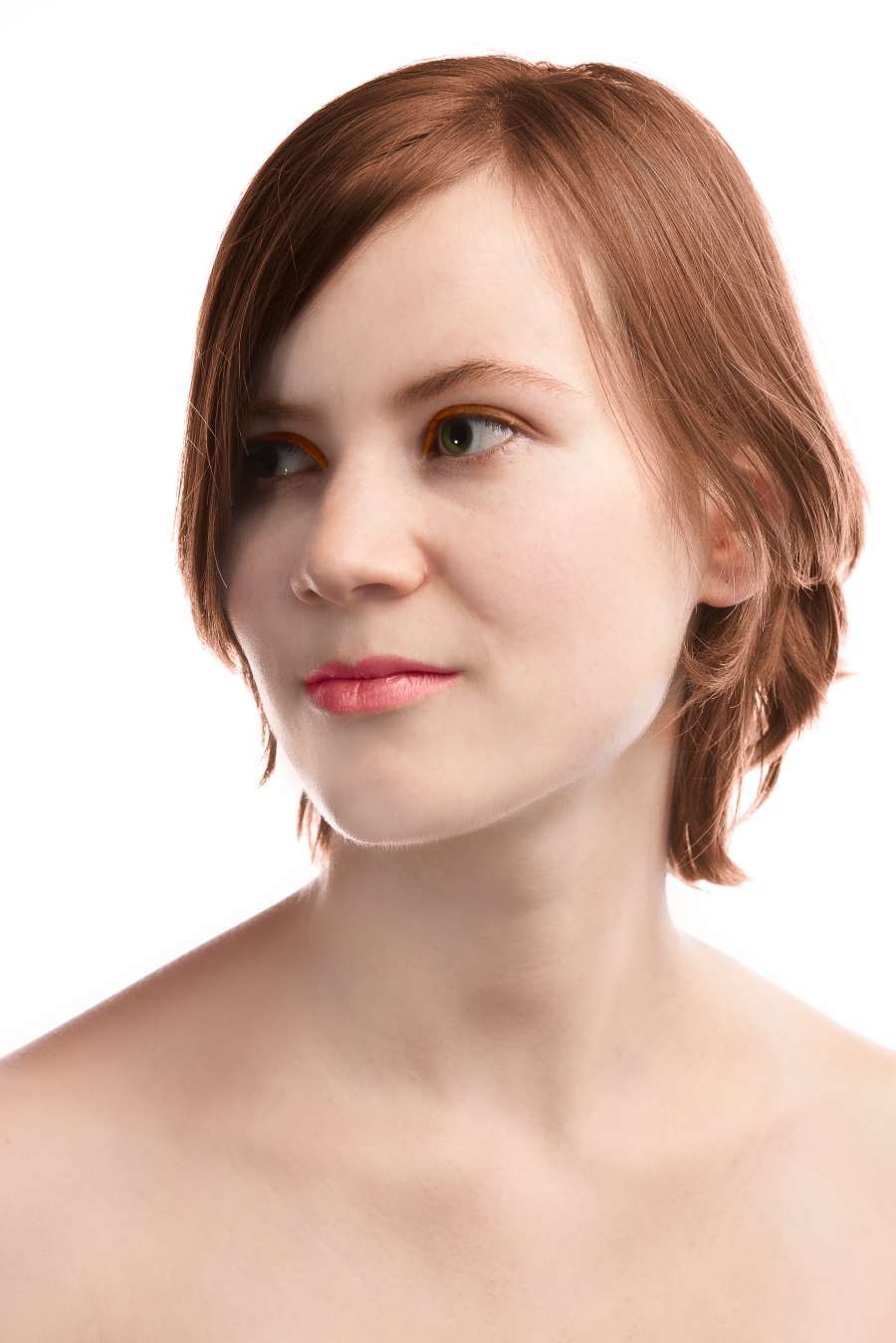 November 2011, Orp-Le-Grand, Ranting,
Do we really need makeup artists? I a time of digital retouching it seems to be a valid question. The question is, can we do everything in Photoshop a makeup artist can do in real life? Yes we can! The next question is, do we want to? The answer here is it depends. If you take a shot of a model and you really like it, you don't mind spending hours retouching it. But when you have a series of pictures to make you want the models to look their best to minimize time in Photoshop. Does this mean the model is not pretty? No it does not, but nobody is perfect. And we, photographers paint the light so our subjects get as close to perfection as possible. So what is the harm is some of the work towards this end is done in post-production?
A lot of people argue against Photoshop, claiming that its fake, that in the old days photographers had "real" skill that didn't get corrected afterwards. Well its true we tend to easily reach to Photoshop for an answer, but in the old days the developers had their own set of tricks. Just like we have in the Lightroom now. Times have changed, but what drives us has remained the same. We try to create things of beauty, things people will want to look at.
In the end two hours' work of a good makeup artist can save you days of work in Photoshop. But if you take that one shot that does it for you and you didn't have a makeup artist. Just spent some time in Photoshop and try to make the best of it.